Duplication
New Jersey Video Transfer and Duplication


We specialize in high quality video duplication with fast turnaround. Utilizing professional distribution equipment, we can duplicate your DVDs, CDs, Flash Drive, Blu-ray Discs and Videotapes quickly and at a very reasonable price. We can take just about any video format and copy or transfer it to DVD or Digital file on Flash Drive or Hard Drive. We can transfer audiocassettes & Reel to Reel audiotape to CD or digital files.
All copies include quality media, label, and case. We also make confidential certified copies for the legal profession
.
DVD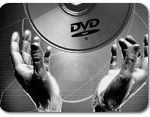 We convert and transfer every format of videotape, videocassette, video format, audiotape to digital and DVD in our New Jersey studios. All work is done in house .
Obsolete Formats – 8mm, hi-8, digital 8, betamax, betacam, vhs, 3/4″ umatic, mini-dv, dvcpro, M11, dvcam, svhs videotape transfer
We can transfer your obsolete formats to dvd..these include 1/2″ EIAJ reel to reel videotape, 1/4″ reel to reel audiotape, Betamax, 3/4″, Betacam, MII, DVC Pro.  We offer tape baking when necessary to recover damaged tapes.
Conversion
Our Foreign Video Conversion system can take those videotapes and dvds from overseas and convert them so you can watch them here in America. We can also convert American videotapes and dvds so they will play on a foreign country's VCR.